Win Free Cannabis Seeds worth $100 Every Month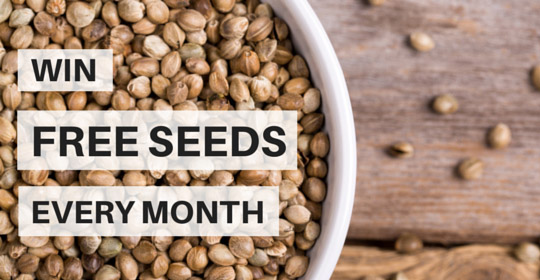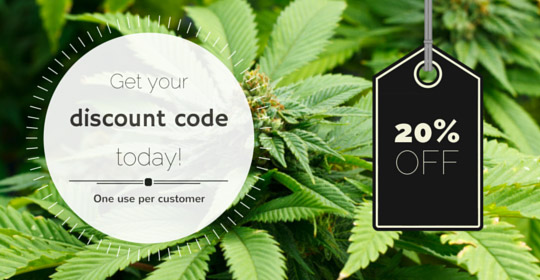 Subscribe to our newsletter for your chance to win free seeds worth $100 (CA$130) every month and get an instant 20% discount code.
SUBSCRIBE NOW!
True North Winners
Check out the list of our winners below. For your chance to find yourself on this list, get an instant 20% promotional code and take home $100 (CA$130) worth of cannabis seeds, sign up now.
| Month / Year | Winner | Prize (CAD) |
| --- | --- | --- |
| June 2023 | maybe you? | US$100 seeds voucher |
| May 2023 | Rob | US$100 seeds voucher |
| April 2023 | Jeff | US$100 seeds voucher |
| March 2023 | Fred | US$100 seeds voucher |
| February 2023 | Danny | US$100 seeds voucher |
| January 2023 | Daniel | US$100 seeds voucher |
| December 2022 | Wally | US$100 seeds voucher |
| November 2022 | Bewar | US$100 seeds voucher |
| October 2022 | Lacie and Robert | US$100 seeds voucher |
| September 2022 | Susan | US$100 seeds voucher |
| August 2022 | Marius | US$100 seeds voucher |
| July 2022 | Timothy | US$100 seeds voucher |
| June 2022 | Travis | US$100 seeds voucher |
| May 2022 | Drew | US$100 seeds voucher |
| April 2022 | Rebecca | US$100 seeds voucher |
| March 2022 | Max | US$100 seeds voucher |
| February 2022 | Cynthia | US$100 seeds voucher |
| January 2022 | Andrew | US$100 seeds voucher |
| December 2021 | Richard | US$100 seeds voucher |
| November 2021 | Yvan | US$100 seeds voucher |
| October 2021 | Shannon | US$100 seeds voucher |
| September 2021 | Tyler from Canada | US$100 seeds voucher |
| August 2021 | Terence | US$100 seeds voucher |
| July 2021 | Terry | US$100 seeds voucher |
| June 2021 | Shelly | US$100 seeds voucher |
| May 2021 | Connor from Canada | US$100 seeds voucher |
| April 2021 | Darren | US$100 seeds voucher |
| March 2021 | Jonathan | US$100 seeds voucher |
| February 2021 | James | US$100 seeds voucher |
| January 2021 | Tyler | US$100 seeds voucher |
| December 2020 | Paul | US$100 seeds voucher |
| November 2020 | Marius | US$100 seeds voucher |
| October 2020 | Austin | US$100 seeds voucher |
| September 2020 | Raymond | US$100 seeds voucher |
| August 2020 | Harold | $100 seeds voucher |
| July 2020 | Cody | $100 seeds voucher |
| June 2020 | Glen from Canada | $100 seeds voucher |
| May 2020 | Emily | $100 seeds voucher |
| April 2020 | Nick | $100 seeds voucher |
| March 2020 | Kyle | $100 seeds voucher |
| February 2020 | Rob | $100 seeds voucher |
| January 2020 | Mitch from Canada | $100 seeds voucher |
| December 2019 | Francis from USA | $100 seeds voucher |
| November 2019 | Linda | $100 seeds voucher |
| October 2019 | Tori | $100 seeds voucher |
| September 2019 | Joline | $100 seeds voucher |
| August 2019 | John | $100 seeds voucher |
| July 2019 | Dan from Canada | $100 seeds voucher |
| June 2019 | Jermaine | $100 seeds voucher |
| May 2019 | Eli from Canada | $100 seeds voucher |
| Apr 2019 | Chris from USA | $100 seeds voucher |
| Mar 2019 | Carl | $100 seeds voucher |
| Feb 2019 | Chad | $100 seeds voucher |
| Jan 2019 | William | $100 seeds voucher |
| Dec 2018 | Alan | $100 seeds voucher |
| Nov 2018 | Sebastian from USA | $100 seeds voucher |
| Oct 2018 | Janine from Canada | $100 seeds voucher |
| Sep 2018 | Alberto | $100 seeds voucher |
| Aug 2018 | Jenn | $100 seeds voucher |
| Jul 2018 | Jenna | $100 seeds voucher |
| Jun 2018 | Leo | $100 seeds voucher |
| May 2018 | Ann from Canada | $100 seeds voucher |
| April 2018 | Amy | $100 seeds voucher |
| March 2018 | Jay | $100 seeds voucher |
| February 2018 | Jeff from Canada | $100 seeds voucher |
| January 2018 | Janice from USA | $100 seeds voucher |
| December 2017 | Stephen | $100 seeds voucher |
| November 2017 | Douglas from USA | $100 seeds voucher |
| October 2017 | Wendy from Canada | $100 seeds voucher |
| September 2017 | Adam | $100 seeds voucher |
| August 2017 | Wayne from Canada | $100 seeds voucher |
| July 2017 | Dakota M. | $100 seeds voucher |
| June 2017 | Paul W. | $100 seeds voucher |
| May 2017 | Brian from USA | $100 seeds voucher |
| Apr 2017 | Frank | $100 seeds voucher |
| March 2017 | Abe from USA | $100 seeds voucher |
| February 2017 | Eric | $100 seeds voucher |
| January 2017 | Paul W. from Canada | $100 seeds voucher |
| December 2016 | David R. from USA | $100 seeds voucher |
| November 2016 | Jane S. from USA | $100 seeds voucher |
| October 2016 | Budd G. from USA | $100 seeds voucher |
| September 2016 | Stéphanie D. from Canada | $100 seeds voucher |
| August 2016 | Diana D. from USA | $100 seeds voucher |
| July 2016 | Chris K. | $100 seeds voucher |
| June 2016 | Andre W. from USA | $100 seeds voucher |
| May 2016 | Bruce S. from USA | $100 seeds voucher |
| Apr 2016 | James A. from Canada | $100 seeds voucher |
| Mar 2016 | Philip P. from USA | $100 seeds voucher |
| Feb 2016 | Quinton D. from USA | $100 seeds voucher |
| Jan 2016 | John S. from USA | $100 seeds voucher |
| Dec 2015 | Michael from USA | $100 seeds voucher |
| Nov 2015 | Jayson from Canada | $100 seeds voucher |
| Oct 2015 | David from USA | $100 seeds voucher |
| Sep 2015 | Jason from USA | $100 seeds voucher |
| Aug 2015 | Steve from Canada | $100 seeds voucher |
| July 2015 | Shayne | $100 seeds voucher |
| June 2015 | Mark from Canada | $100 seeds voucher |
| May 2015 | Steve from Canada | $100 seeds voucher |
| April 2015 | Anthony from USA | $100 seeds voucher |
| March 2015 | Christopher from USA | $100 seeds voucher |
| February 2015 | Debby from USA | $100 seeds voucher |
| January 2015 | Rob from USA | $100 seeds voucher |
| December 2014 | Eddie C. from USA | $100 seeds voucher |
| November 2014 | Jamie K. from Canada | $100 seeds voucher |